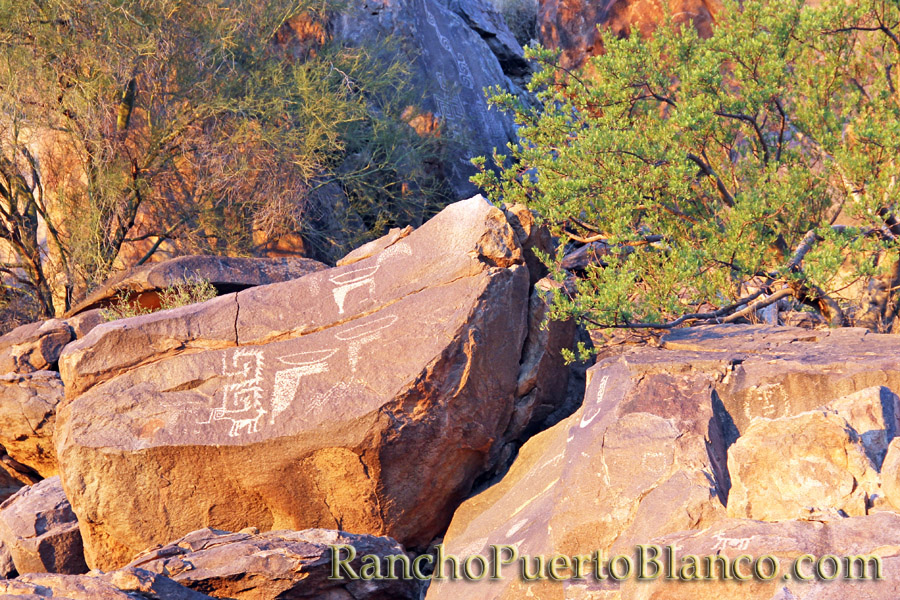 Rancho Puerto Blanco, located in the municipality of Caborca, Sonora, Mexico and the site of the greatest concentration of rock-art petroglyphs in Latin America, has announced its policies for self-directed visits to the ranch for the 2017 – 2018 tourist season, as well as changes to its reservation process.
Beginning in September, all one-day small-group visits to the ranch and petroglyph sites will be self-directed and pre-paid online, at a price of $20 USD per entrant, click here to see refund policies and make a reservation.
After pre-paying for their visit online, visitors will receive a confirmation email with information for how to find the ranch, where to find the petroglyph concentrations and other information pertinent to their visit.
Upon arrival, visitors to the ranch will stop briefly by the ranch bunkhouse to check in before proceeding to the La Proveedora and San Jose Hill petroglyph zones to enjoy seeing the ancient rock-art etchings.
As always, Rancho Puerto Blanco will offer group discounts, multi-day tour pricing and other special promotions. Contact us for more information.
Thank you for your interest in Rancho Puerto Blanco, we look forward to seeing you soon!